As a UX Designer, I'm sure it can sometimes be tough to keep up with all the new tools in your space. Don't worry; you're not alone. The marketing space, for example, is totally out of control right now. At this year's Martech conference in Las Vegas, they released an infographic plotting out all of the different marketing software logos currently in existence. You've probably seen this floating around before. Spoiler, there are over 5,000 in this latest edition. That's up from 150 in 2011.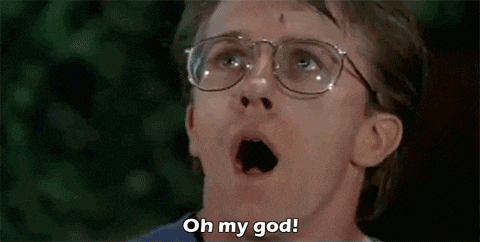 I know. Unfathomable.
Anyway, this is just one example of the software boom. The effects are felt everywhere in the modern organization, but since UX is our specialty here at DePalma, we figured we'd break that category down into greater detail. There are a TON of products on the market for UX designers. This post is meant to help you sift through the junk and locate the tools that will help you be better at your job. Since I'm not a designer myself, I went ahead and asked our designers here at DePalma for all of their recommendations and used that as a starting point. If you notice anything missing, please let me know in the comments!
Before we get into the list, here's a quick look at the over-arching buckets into which we've parsed all these tools. I'll briefly describe each to clarify any confusion with my categorization logic on the front end.
Mind Mapping Tools - software that depicts an idea, concept, or process graphically. Think engineering flowchart. These are very helpful in explaining complex concepts to others or building Journey Maps for your users.
Wireframing Tools - software that allows you to easily create a wireframe or low-fidelity prototype for your tool with simple drag-and-drop features. Wireframes allow you to plot the basic layout of your application without dedicating any heavy design resources.
Prototyping Tools - The next step from wireframing is creating a highly interactive application mock-up. So instead of just lines and stick figures, these tools allow designers to upload high-fidelity renderings of different pages and even program some fundamental interactions.
Usability Testing Tools - This is a bit of a broad stroke. Still, I needed a bucket that would capture all the tools that allow users to conduct surveys, record actual user sessions, view heat maps, and other important analytics on how users interact with a given page or application. These tools are used for usability data collection. They can test prototypes or gather user data on an already launched application.
Okay, here we go…
Mind Mapping Tools
XMind
G2Crowd Rating: 4.4 / 5 (13 reviews)
Pricing: XMind 6 is Free; if you want to export your graphs to PDF or any Microsoft Office applications, you need to pay for Plus, a one-time fee of $79. Pro is a one-time $99 fee that allows access to presentation mode, Gantt charts, audio notes, password encryption, a library of 60k+ icons, and more.
What Stands Out?: XMind is a desktop application. The free version of XMind seems like a really strong option, depending on your need for sharing functionality.
OmniGraffle
G2Crowd Rating: 4.0 / 5 (64 reviews)
Pricing: OmniGraffle charges a one-time fee of $199.99 for their Pro software and $99.99 for standard. If you want the application on your iPhone or iPad, you'll need to pay for that separately—the Pro and Standard versions are $99.98 and $49.99, respectively. You can compare the differences between pro and standard here.
What Stands Out?: Sorry, PC users, OmniGraffle is only available for Mac and iOS operating systems.
Gliffy
G2Crowd Rating: 4.0 / 5 (29 reviews)
Pricing: $7.99/month for the "Professional" Plan, which is meant for one user. If you want more than one user, you must subscribe to the "Team" Plan for $4.99 / user/month. An enterprise tier (meant for 50+ users) also allows better support and security.
What Stands Out?: Gliffy is a web application unlike the others listed here. They also charge a modest monthly subscription instead of a one-time fee.
Wireframing Tools
NinjaMock
G2Crowd Rating: 4.7 / 5 (18 reviews)
Pricing: Ninjamock has a free version that makes all your projects public with Ninjamock branding, then charges based on the number of projects from there. 3 projects cost $12/month, 10 projects cost $24 / month, 20 are $45, 50 are $95, and 100 are $180 / month. They offer a 20% discount with annual payments.
What Stands Out?: The free version offers a complete set of features. The trade-off is you have to live with your projects being public and carrying the "Ninjamock" brand on them, but it's a great place to start if you're not trying to spend any money.
Balsamiq
G2Crowd Rating: 4.2 / 5 (104 reviews)
Pricing: Even though this is a pretty excellent little tool, their pricing structure is complicated. Balsamiq offers 2 months free for their web application if you pay for an annual plan. Otherwise, they have a monthly subscription divided into 5 different tiers based on the number of projects you store in the system. The tier starts at 3 Active Projects, which is $12 / month, 10 projects at $24 / month, 20 at $49, 50 at $99, and 100 at $199. Balsamiq also offers a Desktop application and a Plugin for Google Drive, Confluence, or JIRA. All of which are on their pricing plans. Details can be found here.
What Stands Out?: Aside from their highly complicated pricing, I like that they offer the option to have a desktop application or a web app, and the tool itself is very simple to use.
Mockflow
G2Crowd Rating: 3.1 / 5 (11 reviews)
Pricing: Mockflow starts with a free plan for one user and one project and limited functionality. $19 / month will get you their premium version for unlimited projects, slack integration, more storage, and more. $39 / month bolsters all the premium features and gives three users/month access: pricing scales/user from there.
What Stands Out?: This is the only wireframing software in our set that charges/user. It's nice that they have a free version of the software, but it's much less functional than Ninjamock's free edition.
Prototyping Tools
Invision
G2Crowd Rating: 4.5 / 5 (277 ratings)
Pricing: Free for one project, $15/mo for three projects, $25/mo for unlimited projects, and $100/mo if you want access for up to 5 team members.
Cool Features: This seems to be the top choice for larger teams. Comments can be pinned to specific areas on the mockup and are attributed in real time to the commenter.
Marvel
G2Crowd Rating: 4.3 / 5 (55 reviews)
Pricing: Marvel is free for one project, $14/mo for unlimited projects, and starts at $56/mo if you want up to 4 users. Pricing will increase / per user/per month from there.
Cool Features: Their mobile app has a feature where you can take a photo of a drawing and convert it into a prototype in their system. Very cool if you prefer to draw your ideas out on paper before going digital.
Justinmind
G2Crowd Rating: 3.9 / 5 (8 reviews)
Pricing: Free to download, $19/mo for individuals, $49/mo for enterprise
Cool Features: You can select lo-fi or hi-fi prototypes. It also comes with pre-configured widgets and icons. It also can be an on-premise solution for all of your top-secret projects.
UXPin
G2Crowd Rating: 3.3 / 5 (32 reviews)
Pricing: This is the most confusing pricing out of any of these, so bear with me. It's $19/user/month for basic, then pricing scales based on the features you are interested in unlocking. $29 is the next tier, including advanced interactions and exporting capabilities, $98 for three users, and a new set of features, including team commenting. After that, there's a 4th non-descript "enterprise" level, which is just code because they are open to negotiating with big teams. See more details here.
Cool Features: From the reviews, it looks like UXPin differentiates itself by offering high-quality, personal customer service. UXPin also recently announced support for design systems.
Origami
G2Crowd Rating: (not on G2crowd)
Pricing: Free
Cool Features: This tool was built by designers at Facebook, and they use it for all of their prototypes in-house. This app is geared more toward the iOS developer than anything else. It boasts integration with Apple's Quartz Composer. You can copy and paste directly from Sketch into Origami, which is cool.
Usability Testing Tools
Hotjar
G2Crowd Rating: 4.4 / 5 (42 reviews)
Web or Native?: Web
Description: Hotjar offers a full suite of usability-focused products for websites. The suite includes heatmaps, user session recordings, conversion funnels, feedback polls, form analysis, surveys, usability test recruitment tools, and more.
Pricing: Hotjar offers different packages for individuals, businesses, and agencies. Their pricing is based on your website's number of page views/day. There's a 15-day free trial and a 30-day money-back guarantee. Their business pricing starts at 20,000 page views/day and costs $89 / month. 50,000 page views/day is $189 / month, 120k page views/day is $289 / month, and 400,000 page views/day is $589 / month. If you have more than 2MM page views/day, you'll need to contact their sales team to negotiate a deal.
FullStory
G2Crowd Rating: 4.4 / 5 (18 reviews)
Web or Native?: Web
Description: Full Story is another web analytics suite. They focus on e-commerce and boast unique features like "Smart Frustration Detection." They offer session recordings, heatmaps, a wide range of integrations, an open API, event tracking, and a fully customizable analytics system.
Pricing: Fullstory's free tier offers session playback and all of their basic functionality to begin understanding user behavior. The "Professional" tier starts at $199/mo, offers 20 user seats, and scales based on the number of sessions tracked (starting at 25k / month). The "Enterprise" tier offers a dedicated account manager and is a custom agreement that needs to be negotiated.
Testlodge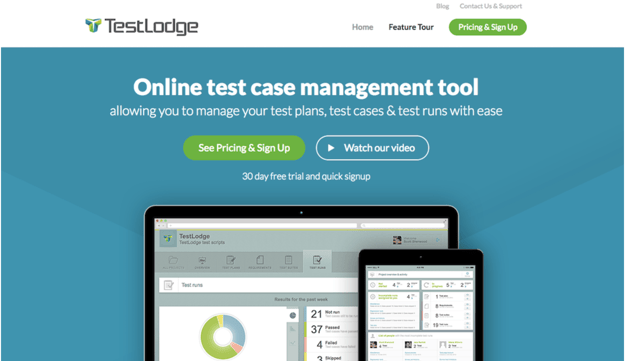 G2Crowd Rating: 4.4 / 5 (4 reviews)
Web or Native?: Both
Description: Testlodge is a test case management tool for any software. It
Pricing: Testlodge offers a 30-day free trial and then charges month-to-month based on the number of tests you run in a given month. The pricing tiers are organized into Personal ($100 tests; 19/month), Basic (300 tests; $39/month), Plus (1,000 tests; $79/month), and Premium (3,000 tests; $159/month).
Inspectlet
G2Crowd Rating: 3.8 / 5 (7 reviews)
Web or Native?: Web
Pricing: Pricing is based on the number of recordings for a given month. The plans are organized into Free (100 sessions/month), Micro (5,000 sessions; $39 / month), Startup (25,000 sessions; $79 / month), Growth (50,000 sessions; $149 / month), Accelerate (125,000 sessions; $299 / month), and Enterprise (infinite sessions, negotiable price).
Description: Inspectlet offers session recordings, heatmaps, and form analytics for websites.
Usability tools
G2Crowd Rating: (0 reviews)
Web or Native?: Web
Pricing: UsabilityTools offers a two-week free trial, then prices are based on recorded sessions/month. They organized into three categories, Starter ($19/mo for 10k recorded sessions), Pro ($29/mo for 25k recorded sessions), and Business ($49/mo for 75k recorded sessions.
Description: Unlike the others listed in this article, UsabilityTools focuses on recording actual user sessions and providing robust analytics on those recordings.
Usertesting.com
G2Crowd Rating: (no G2crowd listing)
Web or Native?: Both
Pricing: They do not list their pricing on the website, though they offer different plans for individuals vs. the enterprise.
Description: User testing is a product that focuses solely on conducting usability tests. They deliver to their client recordings of people using their software performing specific tasks set by the client. They can test websites and native applications and pair their offering with services that include planning and creating tests, moderating, recruiting participants, etc.
Even if it's only a fraction of the battle regarding UX design, finding the right tools to aid in your process can make a big difference. Hopefully, this post helps to navigate the many options out there today. As I mentioned at the beginning of the post, if you know of a great tool we missed in this article, I'd love to hear about it in the comments section. I'll make sure to give you a shout-out if we decide to include it.